Kim To O.D.
A life-long Houstonian, Dr. Kim to attended the University of Houston for her undergraduate studies, where she received a bachelor of science, magna cum laude, before going on to earn her doctorate of optometry, with honors, from the University of Houston College of Optometry in 2005.
During the course of her optometric studies, Dr. To completed clinical rotations at the Veterans' Administration Hospitals in both Quantico, Virginia, and San Antonio, Texas, where she received supplemental training in the diagnosis and treatment of diverse medical conditions of the eye.
Dr. to has been with Memorial Eye Center since 2006 and is well known for her thoughtful and compassionate approach to patient care. Dr. To is an aspiring "foodie" who enjoys not only the consumption but also the study and preparation of a variety of foods. She is an avid traveler, with a particular fondness for Melbourne, Australia, and loves attending festivals with her husband, daughter, son, and dog Rusty. Dr. To is an enthusiastic advocate for literacy volunteers of America and has spent many years teaching English as a second language.
Dr. To is available for English, Spanish, and Vietnamese language exams.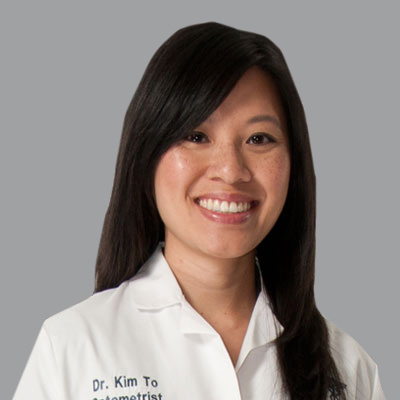 Family Friendly
Accepting New Patients
Professional Certification
In Person Appointments
Speaks English
---
Book now with
Kim To O.D.