Lens Treatments
Discover what lens treatments and coatings can do for you!
Are your eyes sensitive to light? Do your glasses often get scratched?
Lens treatments can dramatically enhance the quality of vision and the durability of lenses. Moreover, lens treatments can help protect your eyes from UV rays, glare, blue light and so much more!
Our hi-tech, high-quality lens coatings provide superior durability, performance and protection.
Whether you're looking for tinted lenses, UV protection, scratch-resistant or polarized coating—we've got you covered!
---
Give Your Eyes the Care They Deserve
---
What Are Lens Treatments & Coatings?
Lens treatments are added layers applied to existing lenses, or are manufactured along with the lenses. They add features that enhance your vision or eye protection.
Lens treatments or coatings improve the performance of any kind of lens. Looking for tinted lenses, anti-reflective coating, UV protection or polarized features? Check out our selection!
---
Which Lens Treatments Are Best for You?
UV protection

The UV rays in sunlight can be harmful to the eyes, and may increase your risk of cataracts, macular degeneration and other eye conditions. Lenses that block 100% UV help to ward off various eye conditions and damage.

Scratch resistant

Scratches, while not likely to affect your lens performance, are an annoyance that can interfere with clear vision. That's why you should always request scratch-resistant lenses (treatment) for your eyeglass lenses.

Anti-reflective

For fashion, comfort and clarity, anti-reflective treatments are the way to go. They make the lens nearly invisible, and cut glare from headlights, computer screens and harsh lighting.

Photochromic

Photochromic lenses automatically darken in bright light and lighten indoors, so you can enjoy eye protection anytime, anywhere – indoors and out!
---
Our Wide Range of Lenses
Selecting the right eyeglass lens depends largely on its function. From single-vision lenses to progressive polycarbonate lenses, we are happy to help you find what best suits your needs. At Memorial Eye Center - Westchase, we have a full-service optical lab that produces your lenses with the latest state-of-the-art technology.
Longer Lifespan of the Lenses
Glare Reduction for Safer Driving
Protection from Accidental Scratches
Easy to Clean Due to Water, Dirt, Grease and Dust-Repellant Layers
Attractive Sun Lens Tint when Outdoors
Exceptional Indoor Clarity
100% Protection Agaisnt UV Rays
Glare Reduction
100% Protection Against Harmful Blue Light
Reduces Eye Fatigue
Improved Visual Comfort
Glare Reduction
100% Protection Against UV Rays
Richer Contrast & Visual Clarity
Reduces Eye Fatigue
Improved Visual Comfort
Find out more about what lens coatings can do for you! Talk to us about how to optimize your glasses so you can see better and protect your eye health.
---
Lens Treatments & Coatings
Meet our Eye Doctors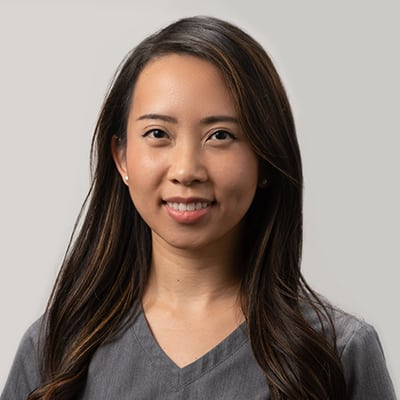 Monday

9:00 am - 6:00 pm

Tuesday

10:00 am - 6:00 pm

Wednesday

9:00 am - 6:00 pm

Thursday

9:00 am - 6:00 pm

Friday

9:00 am - 6:00 pm

Saturday

9:00 am - 4:00 pm

Sunday

Closed
VSP

United Healthcare

Spectera

MetLife

Medicare

Medicaid

Anthem Blue Cross Blue Shield

Aetna

Blue Cross
---
High Performance Lens Care
Who doesn't love putting on a pair of freshly cleaned glasses?
Clean your eyeglasses daily to keep them squeaky clean and crystal-clear. In fact, proper care is essential, as it will ensure flawless vision and will help your lenses last longer. So, pop on over and we'll be happy to demonstrate how to best clean your specs!
Book an appointment for an eye exam and lens treatment consultation at Memorial Eye Center - Westchase in Houston to get the most out of your glasses!
- Mar. 10, 2023
I found that all of the employees at Memorial Eye Center were very friendly and very professional.
... Show More
They were very concerned about my well-being and I appreciated their assistance with my eyewear issues.
- Mar. 03, 2023
friendly knowledgeable staff - took me in promptly for an emergency
- Feb. 14, 2023
Great service
- Feb. 02, 2023
Friendly and professional staff. My first time using this office and I felt very welcomed. Things we
... Show More
re explained to me during the process. Great selection of frames. They worked with me to pick the best fit, look for me.
- Jan. 27, 2023
Very professional, very friendly, great service.
- Jan. 25, 2023
The doctors use the newest technology to examine my eyes and helped me choose frames. The only sugge
... Show More
stion I have is to explain to customers that the frameless glasses, while they are extremely flatteringl, they are fragile, so take extra care.I hope the mfg will come up with a stronger solution bc i cn be clumsy at times. thnk you.
- Jan. 18, 2023
It was a wonderful experience, the staff was very knowledgeable and professional.
- Dec. 14, 2022
Everyone was very professional, easy to work with, pleasant and prompted. Thank Memorial Eye Center
... Show More
.
- Dec. 09, 2022
Fast, efficient. No long waits in the exam rooms.
- Nov. 23, 2022
Very helpful
- Nov. 10, 2022
Had to wait a little while but everyone was so nice I was totally fine with it. They did great with
... Show More
my kiddo getting his first eye exam.
- Nov. 02, 2022
Love my new glasses and sunglasses!! Received awesome service from the team and Dr. Holbrook (she's
... Show More
the absolute best in the business in my opinion). I would definitely recommend the doc, staff and location to everyone.
- Sep. 15, 2022
Great staff and the Doctor is excellent, I went there thru Zocdoc for a general eye exam, not to get
... Show More
new lens prescription, the staff assumed I was there for lens prescription, I had to remind the Doctor assistant once inside that I was there for some non lens related things, they were able to adjust and I was quite amazed with how much time the Doctor spent with me patiently listening and advising, while quite a distance from where I live, I'll go back and recommend to my family and friends.
- Aug. 26, 2022
great staff and great service
- Aug. 23, 2022
They are very kind people.
- Aug. 16, 2022
Professional and knowledgeable staff.
- Aug. 07, 2022
The whole staff at this location is OUTSTANDING! 🌟
- Jul. 25, 2022
Great service from friendly, knowledgeable people. I've been a customer here for a decade and highly
... Show More
recommend this location.
- Jul. 02, 2022
Great experience. Prescription adjustment feels much better and closer to what it probably should'
... Show More
ve been previously. The doctor wasn't pushy with upselling that I've encountered in the the past. Thank you!
- Jul. 02, 2022
Very informative...Very friendly
---
Enhance your glasses with various treatments and coatings.
Contact our optical professionals at Memorial Eye Center - Westchase today!